We want to help your business to quickly and cost-effectively expand overseas while staying legal
Tiger Consulting offers 1-stop shop human resource (HR), payroll and business support services across Asia, Europe, South America and the Middle East. Our mission is to make it easier for companies to quickly and cost-effectively expand into international markets while remaining compliant with local labor laws and employment regulations.
We have more than a dozen offices across Asia Pacific (Asia-Pac) to support enterprise client operations in Australia, Cambodia, China, Hong Kong, India, Indonesia, Korea, Malaysia, New Zealand, Philippines, Singapore, Taiwan, Thailand and Vietnam.
Through our partners, we also now offer enterprise operations support under the Tiger-Consulting umbrella (through just one point of contact!) and with local offices in Austria, Belgium, Brazil, Canada, Czech Republic, Denmark, France, Germany, Ireland, Israel, Italy, Luxembourg, Mexico, Netherlands, Norway, Poland, Russia, Spain, Sweden, Switzerland, UAE, U.K. and Ukraine.
We are proud to enable 175+ international businesses to participate in new markets to expand their reach, and in turn, grow at home. Their success is our success!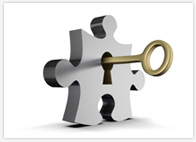 Client Login
Welcome to Tiger Consulting and our new client login. View your invoices and make online payment:

Click here to reach our client page(Your Payslip).





Payroll Login(not your payslp)