Strategically Expand to Asia Markets With Ease
Tiger Consulting offers one-stop shop human resource (HR), payroll and business support services across Asia and other regions including Australia, Cambodia, China, Hong Kong, India, Indonesia, Korea, Malaysia, New Zealand, Philippines, Singapore, Taiwan, Thailand, USA, Vietnam and UAE. Our mission is to make it easier for companies to quickly and cost-effectively hit the ground running in new markets while staying compliant with local labor laws and employment regulations. We are proud to enable 300+ international businesses to expand their reach, and in turn, grow at home.
"For more that 25 years, we've served as the Asia backbone to clients ranging from Fortune 500 companies and mid-sized businesses to startups snd government institutions. We help them to test new markets, strategically expand their footprint, and remain competitive in a global landscape. We've carved out a niche in Asia with 16 offices and teams on the ground across the region, and through trusted partners provide HR, Payroll and PEO support in markets worldwide."
Neil Satterwhite, Tiger Consulting Founder & CEO


---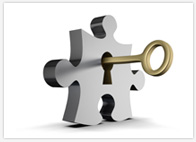 Client Login
Welcome to Tiger Consulting and our client login.