Tiger-Consulting: Launch Your Asia Operation on January 1st, an Auspicious Date in Asia-Pacific, and Our Growing Team in 14+ Countries Can Help to Ensure Your Success with Big-Brand HR, Payroll & PEO Support Without the Big-Brand Price
November 21, 2013
Tiger-Consulting an American-owned and managed firm currently supporting satellite operations across Asia-Pacific (and beyond) for 175+ international companies, announced today a reminder to Western enterprises that it's a time-honored tradition in Asia to launch new offices and ventures on January 1st.
Boutique firm specializing in International HR, Payroll, Professional Employer Organization (PEO) and Business Outsourcing Services, particularly across Asia Pacific where Tiger-Consulting's 14+ offices, teams on the ground support 175+ clients in thriving emerging markets. The firm offering for 20+ years cost- effective enterprise support across Asia wants to remind Western enterprises that Jan 1st start-dates are a time-honored tradition in the region, and convey to local teams cultural awareness and good tidings, luck for the new venture.
"In Asia, auspicious dates are a serious consideration when planning personal, family, professional and corporate activities," said Tiger-Consulting Founder & CEO, Neil Satterwhite. "When launching new operations, registering a new company, hiring local staff or getting married, it's a common practice to select a date such as Jan 1st, which conveys good luck, prosperity and long term success. For companies considering expansion into Asia, consider Jan 1st as the day to hit the ground running."
Tiger-Consulting specializes in Asia Pacific. For 20+ years, the firm has been helping businesses to successfully test and expand to new markets with cost-effective HR, Payroll and PEO support. The consultancy now has 14+ offices in Australia, Cambodia, China, Hong Kong, India, Indonesia, Korea, Malaysia, Philippines, Singapore, Taiwan, Thailand and Vietnam. Through partners, Tiger- Consulting's customers can also now access (under one umbrella and managed by their existing point of contact) enterprise support in other key markets worldwide.
The boutique firm's 175+ enterprise clients span industries including IT, telecom, finance, social networking, travel, hospitality, recruitment, Gas & Oil and pharmaceuticals. Tiger-Consulting typically supports companies that have (or want to have) 1-100 employees in countries across one or multiple continents.
Backed by American expatriates and local business professionals (most MBA- level), Tiger-Consulting has extensive knowledge of regional employment laws, practices and culture. The entire team speaks English as well as the native languages of the countries where they provide big-brand support without the big- brand cost. The company serves as the "man on the street" in Asia establishing business entities, vetting and hiring staff, and managing local operations for its clients mainly headquartered in the U.S., Canada, Europe and Australia.
To learn more about launching a satellite operation in Asia (and by an auspicious date), call or email us today. If you're not quite ready to reach out but want to keep an eye on Tiger-Consulting, follow us on Google+ and see our other social page links here under contact info.
About Tiger-Consulting Tiger-Consulting is committed to making expansion and management of Asian and UAE operations easier for international businesses. Tiger Consulting's HR, Payroll, employment and business support services are managed by experienced teams on the ground in 16 countries: Australia, Cambodia, China, Hong Kong, India, Indonesia, Korea, Malaysia, New Zealand, Philippines, Singapore, Taiwan, Thailand, Vietnam, UAE and USA. Through strategic partners, the firm also supports clients in Europe, South America, and other key markets.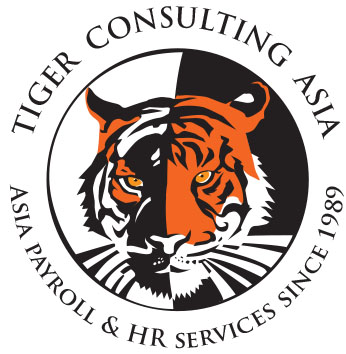 Media Contact: Mercy Mildener
Tiger-Consulting
T: +(66) 02-6846909
mercy@tiger-consulting.net