Tiger-Consulting Announces Marked Revenue Increase, Additional Milestones Achieved in 2014
Boutique agency specializing in Asia HR, Payroll, PEO, Local Bill Pay, and Software Migration Services and mainly supporting Western businesses that have or want to have 1-100 employees in satellite operations across Asia-Pacific, sees significant growth in 2014. Tiger-Consulting also highlights the achievement of other major milestones including now serving 200+ clients-many household names-spanning industries including Information Technology (IT), Telecommunications, Social Networking, Finance, Pharmaceuticals, Gas & Oil, Food & Beverage, Travel, Recruitment, and Hospitality.
December 22, 2014
Tiger-Consulting, , an American-owned and managed firm specializing in Asia HR, payroll, and business support services for American, Canadian, European, and Australian-based businesses, announced today a 35% increase in revenue in 2014. The following are additional achievements this year:
Tiger-Consulting now serves 200+ clients and enjoyed a 35% revenue increase in 2014.
The firm has become a trusted partner to big brands around the world.
We've formed strategic partnerships with international healthcare providers to offer locally compliant insurance solutions in Asia and worldwide for individuals and families. These new alliances enable us to reduce the cost of insurance as well as streamline the insurance delivery and support processes.
Tiger-Consulting now provides 1-stop shop tax support in the United States as well as Asia. Americans working in Asia need Asian tax and U.S. tax preparation and support services.
The firm launched its local Bill-Pay service for clients who no longer have to mail checks and make costly international wire transfers to pay their bills in Asia. We simplify the process by making the payments on their behalf.
We now offer expanded health insurance options for employees of our 200+ enterprise clients as well as independent contractors and companies in need of affordable health coverage in Asia. Tiger-Consulting offers "group" and "individual" health insurance in Australia, China, Hong Kong, India, Indonesia, Korea, Malaysia, New Zealand, Philippines, Singapore, Taiwan, Thailand, and Vietnam.
Tiger-Consulting has registered a Board of Investment (BOI) entity in Thailand to recruit and hire foreign IT consultants to most efficiently and cost-effectively support and maintain Thai commercial networks and banking systems.
We've also added consultation services regarding the possible impact on business across Asia-Pacific following the Association of Southeast Asia Nations (ASEAN)'s release of plans to transform 10 key countries into a single economic market
"The year 2014 was a good year. We've continued to improve and expand our services across Asia. Expert long-term professional clients, partners, and staff combined with fine-tuning processes and increased volume have enabled us to maintain our existing prices. This was another "win-win" year for our clients and Tiger Consulting. Thank you for your continued support. Happy holidays to you and your families," said Neil Satterwhite, Tiger-Consulting Founder & CEO.
For questions regarding the firm's International HR, Payroll, PEO, Local Bill- Pay, Insurance, Tax Preparation and/or Onsite Payroll Migration & Management Support Services, just send an email to sales@tiger-consulting.net. Custom quotes are complimentary.
About Tiger-Consulting Tiger-Consulting is committed to making expansion and management of Asian and UAE operations easier for international businesses. Tiger Consulting's HR, Payroll, employment and business support services are managed by experienced teams on the ground in 16 countries: Australia, Cambodia, China, Hong Kong, India, Indonesia, Korea, Malaysia, New Zealand, Philippines, Singapore, Taiwan, Thailand, Vietnam, UAE and USA. Through strategic partners, the firm also supports clients in Europe, South America, and other key markets.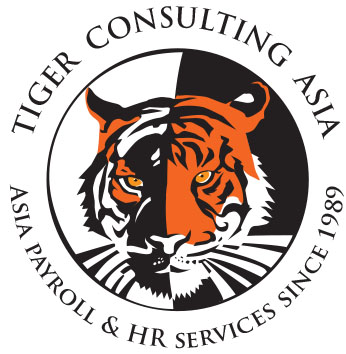 Media Contact: Mercy Mildener
Tiger-Consulting
T: +(66) 02-6846909
mercy@tiger-consulting.net