Tiger-Consulting, Asia's Human Resource, Payroll and Professional Employer Organization (PEO) Upgrades Office and Facilities in Bangkok
American-owned and managed firm supporting 200+ enterprise clients-mainly U.S.- Canada - Europe - and Australia - based businesses-with cost-effective HR, Payroll, and PEO services across 14 Asian countries and other continents now through strategic partners worldwide has established a new base in Thailand. The Asia Outsource Firm's new Bangkok hub is centrally located, now open for business.
February 5, 2015
A firm focused on making it easier for Western businesses to set-up shop in Asia with cost-effective HR, Payroll, and PEO Services has moved its Thailand office to the central Bangkok business district. Founder and CEO, Neil Satterwhite, said the move was made to upgrade facilities, infrastructure, security and services to keep in pace with international clients' expectations for quality, security and presence
"For over two decades now, we've helped businesses to successfully plant their flag in Asia. Thailand is our headquarters-our home-and we've proudly watched our team here grow significantly along with our client base, many household names worldwide. We're pleased to announce a new Thailand headquarters with upgraded office space, facilities and security that will allow us to continue providing best-in-class service," added Satterwhite.
For mailing and scheduled office visits, the Asia Outsource Firm's new Bangkok office address is:

Tiger Consulting Asia Co., Ltd.
23rd Floor, Two Pacific Place 142 Sukhumvit Road, Klongtoey, Bangkok 10110
Telephone: 662 684 6909, 11, 13

For questions about the company's cost-effective Asia HR, Payroll, PEO, Local Bill-Pay, and Onsite Payroll Migration & Management Support Services, contact info@tiger-consulting.net.
About Tiger-Consulting Tiger-Consulting is committed to making expansion and management of Asian and UAE operations easier for international businesses. Tiger Consulting's HR, Payroll, employment and business support services are managed by experienced teams on the ground in 16 countries: Australia, Cambodia, China, Hong Kong, India, Indonesia, Korea, Malaysia, New Zealand, Philippines, Singapore, Taiwan, Thailand, Vietnam, UAE and USA. Through strategic partners, the firm also supports clients in Europe, South America, and other key markets.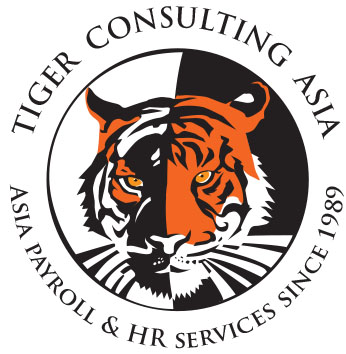 Media Contact: Mercy Mildener
Tiger-Consulting
T: +(66) 02-6846909
mercy@tiger-consulting.net