TIGER-CONSULTING CEO SHARES TIPS FOR SUCCESSFUL CAREER-BUILDING
HR, Payroll and Business Support Consultancy Founder Offers Insights to Help Bridge the Communication Gap Between Enterprise Employers and Employees
San Diego CA, March 6, 2012 Tiger-Consulting, an HR, Payroll and Employment Outsource Firm that specializes in helping international companies to successfully expand and do business in the Asia marketplace, released today recommendations for successful career-building. In representing global businesses throughout the U.S., Europe and Asia, the Bangkok, Thailand-based firm has observed that career-building and enterprise HR challenges are very similar across the continents its team serves. Tiger- Consulting Founder, Neil Satterwhite, an American Expatriate with over 40 years in HR, payroll and global business consulting, shares his own insights and tips for how employers and employees can bridge the communication gap.
Who's at the wheel? Don't depend on HR to drive your career progress, but do expect training. No employer can fulfill anyone's career expectations. Employees should manage their own career goals. However, an employer's most valuable commodity is their team, and training is key to driving business growth.
Training is an investment. Businesses must make an effort to "incentivize", reward and care for employees so they don't take that investment some place else. HR should encourage and provide the tools for training and advancement, while employees should be open about their goals and interest in growth opportunities.
Tiger-Consulting says that the best training isn't through workshops or off- sites, but offering a new employee the ability to work side-by-side with an experienced staff member. The firm says this will strengthen a new team member's skills until they have the confidence and ability to stand on their own two feet.
"Beyond formal training and mentoring programs, employees should know when it's appropriate to seek informal mentor relationships and career guidance within their teams. Make sure it's mutually-beneficial and does not take up too much of anyone's valuable time," said Tiger-Consulting Founder, Neil Satterwhite.
No two employees are alike. Training, assignments and growth goals should tap into individual talents. Some people want structure and specific job tasks, responsibilities spelled out for them. Others want a flexible working environment where they are presented with a goal and have the ability to find the best way to get there. To successfully leverage the diverse abilities and talents of staff members, Tiger-Consulting suggests that companies customize training, task management and growth goals based on the individual whenever possible.
"Each employee is different, so a good employer will provide the framework and customized plans, which will enable each person to achieve their individual goals," said Satterwhite.
Companies should allow employees to achieve assigned goals through the method that works best for them, as long as work is completed on time, and doesn't disrupt the flow of the team. While this customized method may require additional work from HR departments and supervisors, Tiger-Consulting says that the result is well worth the effort to increase overall employee satisfaction and productivity. The firm also notes that customized plans often help to save time that would otherwise be spent trouble-shooting issues, which could arise from generic "one-size-fits-all" training and management programs.
"It's a balancing act, but in my experience if you treat an employee like a person—a valuable individual resource—rather than a number who is expected to act in uniform fashion in a cookie-cutter program, they will be happier, more productive and stay longer," added Satterwhite.
Who's keeping score here? Don't depend on your employer to follow or document your progress. While companies do track the progress of their employees and aid in supporting individual growth goals, an employee should also have a way to track their own achievements and progress.
Tiger-Consulting suggests employees keep a record of what they've achieved, especially when they were instrumental in accomplishing a key goal for the team or company. Employees should try to quantify their results whenever possible. For example, if an employee's work helped to save time, money or win an account, they should track those numbers.
"Be careful of how and when you share that record. Don't go overboard promoting yourself. It's ok to be ambitious but balance that with humility and a team-oriented attitude. Do a good job and keep track of your achievements. Just try not to toot your horn too much or too often," said Satterwhite.
Steady as she goes: Focus on the day-to-day and stay the course rather than always pursuing a reward. Employers will happily give a job and comfortable salary to someone who exhibits a 'go-getter' attitude. As they demonstrate the ability and dedication to see things through to the next level, a promotion is likely there for the taking. The biggest misconception among younger employees is that they must frequently change jobs to climb the corporate ladder. Good employees can progress in their current company but they have to earn it.
"While mediocre employees often jump from job to job trying to squeeze a little more out of each employer based on where they were when they left the last position, most prospective employers will not take a gamble on someone with a resume that lists a number of one-year stints. They don't want to waste their time or invest in training someone who lacks loyalty or appears to wants to leapfrog through life," Satterwhite said.
Tiger-Consulting suggests that employees focus on doing their job well and owning their tasks rather than expecting like-clock-work promotions. Companies and economies change and it's not always a good time to ask for that raise, even if it has been six to twelve months since the last. Employers do see those patterns and often grow tired of managing an employee's insatiable career growth expectations.
"Be cognizant of that and make your move when it's most appropriate such as following the successful completion of a project or achievement of a major milestone. Always take a proactive approach to growing your career but be realistic about the climate and strategic when looking to take the next step. Position yourself so that it's difficult for your employer to live without you and they most likely won't try to," said Satterwhite.
About Tiger-Consulting Tiger-Consulting is committed to making expansion and management of Asian and UAE operations easier for international businesses. Tiger Consulting's HR, Payroll, employment and business support services are managed by experienced teams on the ground in 16 countries: Australia, Cambodia, China, Hong Kong, India, Indonesia, Korea, Malaysia, New Zealand, Philippines, Singapore, Taiwan, Thailand, Vietnam, UAE and USA. Through strategic partners, the firm also supports clients in Europe, South America, and other key markets.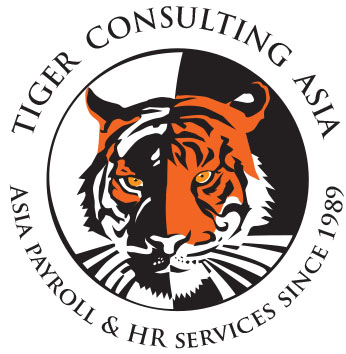 Media Contact: Mercy Mildener
Tiger-Consulting
T: +(66) 02-6846909
mercy@tiger-consulting.net