Tiger-Consulting Now Supports Satellite Operations for 150+ Enterprise Clients; Firm Specializing in International HR, Payroll, and Back-Office Outsourcing, Particularly Across Asia Pacific, Expands Team to Ensure Continued High-Quality Service of U.S., Europe-Based Businesses
San Diego CA, May 31, 2013
Tiger-Consulting, an American-managed HR and Payroll Outsource Firm focused on helping businesses to successfully expand into new markets with a particular specialization in Asia Pacific, now supports enterprise satellite operations for 150+ U.S. and Europe-based businesses. The company has also expanded its experienced team of professionals to ensure that its global enterprise customers continue to receive the same high-quality service without the high price tag typically charged by the big brand firms.
"Tiger-Consulting launched back in 1991, and since then, we've had the pleasure of working with a wide variety of Fortune 500 companies as well as midsized businesses and Asia government institutions. We've helped enterprises to successfully expand their footprint and test new markets. Our team has even overseen the implementation of HR/payroll software packages across massive networks to update processes and make life easier for many organizations," said Tiger-Consulting Founder & CEO, Neil Satterwhite.
Tiger Consulting is comprised of American expatriates and local professionals (most MBA-level) who possess a detailed understanding of regional business and employment laws, practices, and culture. The entire team speaks English as well as the native languages of the countries they serve. The firm typically supports international companies that have (or want to have) 1-100 employees in countries across one or multiple continents.
Tiger-Consulting's specialization is Asia Pacific. The firm has 12+ offices across Australia, Cambodia, China, Hong Kong, Indonesia, Korea, Malaysia, Philippines, Singapore, Taiwan, Thailand, and Vietnam. Through the firm's trusted partners with local offices and teams in Europe, South America, and other key markets, Tiger-Consulting also now supports operations under one umbrella in Austria, Belgium, Brazil, Canada, Czech Republic, Denmark, France, Germany, Ireland, Israel, Italy, Luxembourg, Mexico, Netherlands, Norway, Poland, Russia, Spain, Sweden, Switzerland, UAE, U.K., and Ukraine.
"The premise of our firm is to increase efficiencies and help businesses (public, private, or federal) to do more with less. We worry about our clients' back-office so they can focus on their core business functions. It's our specialty and we're proud to be growing along side of our customers to ensure they continue to receive premium service without the luxury price tag. Now, through our strategic partnerships, we enable companies to stay savvy with their business development dollars by supporting multiple continents while clients continue to work solely through Tiger-Consulting," said Satterwhite.
Tiger-Consulting supports mainly U.S. and Europe-based companies across industries including IT, telecommunications, social networking, finance, pharmaceuticals, travel, and hospitality. Through cost-effective access to emerging markets, some enterprise clients are hiring additional staff at home.
"As an American first, foremost and always, I am proud to be leading such a hardworking team that, everyday, is making a valuable contribution to the growth and continued success of Western businesses. We want to thank our loyal customers for their support and look forward to reaching many more milestones with them. Here's to our continued and mutual success that would not be possible without my smart, dedicated staff," added Satterwhite.
About Tiger-Consulting Tiger-Consulting is committed to making expansion and management of Asian and UAE operations easier for international businesses. Tiger Consulting's HR, Payroll, employment and business support services are managed by experienced teams on the ground in 16 countries: Australia, Cambodia, China, Hong Kong, India, Indonesia, Korea, Malaysia, New Zealand, Philippines, Singapore, Taiwan, Thailand, Vietnam, UAE and USA. Through strategic partners, the firm also supports clients in Europe, South America, and other key markets.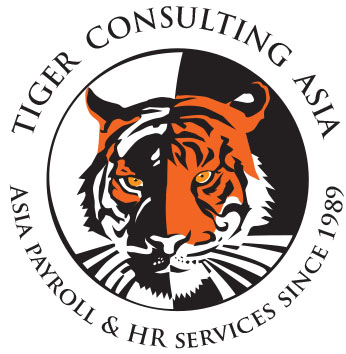 Media Contact: Mercy Mildener
Tiger-Consulting
T: +(66) 02-6846909
mercy@tiger-consulting.net