Fluency Solutions grows its International network by Partnering with Asia Pacific firm, Tiger-Consulting
San Diego CA, August 1, 2013
International outsourced accountancy company Fluency Solutions has grown its network to 35 countries worldwide and its latest partnership allows it to offer global HR advice and enhanced services in the Asia Pacific region.
Jim Brown, Fluency Solutions MD, Said: " Our partnership with Tiger consulting, which has offices in more than 14 countries in the Asia Pac region enhances the types of services available to Fluency Solutions customers in that region and beyond."
With operations in Asia Pac. Fluency's strategic investment in the region enables customers to speed their entry into this important market by giving them access to a deep roster of in-market subject matter experts, faster response time, and better overall customer service.
"I am delighted that we are able to partner with a firm that has such great depth and breadth of experience in assisting international companies with their enterprise HR, payroll, benefits and accounting throughout Asia. The relationship, along with others we have developed since 2008, allows us to assist companies operating in over 35 different countries, including in Europe, North and South America, Australasia, Africa and Asia - a truly global presence," said Jim Brown, Managing Director, Fluency Solutions.
Fluency Solutions - Global Outsourced Accounting Services
Fluency Solutions simplifies the accounting process for international businesses by providing a global outsourced accounting service that is managed through one central team based in the UK, which covers over 35 countries. Clients can access accounting details for all their international subsidiaries through its secure online portal, significantly reducing the amount of time management needs typically required to coordinate in-house accounting teams or several external suppliers.
"We are pleased to partner with Fluency Solutions- a smart, capable firm-that through strategic collaboration is expanding its footprint to provide premium support to clients worldwide," said Tiger-Consulting Founder & CEO, Neil Satterwhite. "Fluency is committed to providing its enterprise customers with best-in-class service and as more companies look to establish a presence across Asia-Pacific, we are proud to serve as the 'man on the street' providing critical on-the-ground support with teams and offices in key markets including Australia, Cambodia, China, Hong Kong, India, Indonesia, Korea, Malaysia, New Zealand, Philippines, Singapore, Taiwan, Thailand, and Vietnam and the USA."
About Fluency Solutions
Fluency's services span from company registration, entity set up, payroll, purchase and sales ledgers, VAT compliance through to credit control and delivery of monthly management accounts in each country that our clients operate and coordination of statutory accounting requirements. Fluency Solutions is supported by its parent company Blick Rothenberg Chartered Accountants who have over 60 years' experience advising international businesses, and sister company, BRAL. For more information on the company including a video that explains the process of being a Fluency client, visit: www.fluencysolutions.com
Contact:
Fluency Solutions
Mrs. Maria Gomez-Thomas, +44 20 7544 8977
mgt@fluencysolutions.com
Tiger-Consulting
Tisha Dore
760.505.9676
tisha@tiger-consulting.net

About Tiger-Consulting Tiger-Consulting is committed to making expansion and management of Asian and UAE operations easier for international businesses. Tiger Consulting's HR, Payroll, employment and business support services are managed by experienced teams on the ground in 16 countries: Australia, Cambodia, China, Hong Kong, India, Indonesia, Korea, Malaysia, New Zealand, Philippines, Singapore, Taiwan, Thailand, Vietnam, UAE and USA. Through strategic partners, the firm also supports clients in Europe, South America, and other key markets.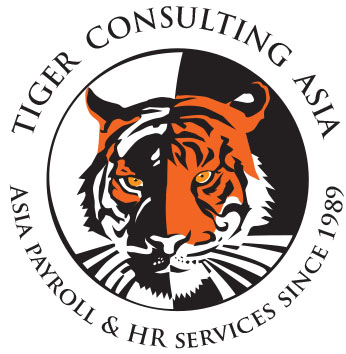 Media Contact: Mercy Mildener
Tiger-Consulting
T: +(66) 02-6846909
mercy@tiger-consulting.net