Tiger-Consulting and USA2Europe Partner, Enabling Enterprise Clients to Cost-Effectively Expand and Manage HR, Payroll, Accounting Across Asia, Europe
San Diego CA, September 17, 2013
Asia-based Tiger-Consulting , which supports satellite operations for U.S., Canadian, European and Australian enterprises across Asia-Pacific with HR, payroll, employer of record and business outsourcing services has partnered with USA2Europe, a U.K.-based firm that specializes in guiding start-ups through key launch phases and cost-effective expansion to emerging markets with full-service accounting, legal and compliance. The firms are leveraging each other's core competencies as well as offices and teams on the ground in Asia and Europe to help clients efficiently expand their footprint while backed by local expertise.
With 14+ offices across Australia, Cambodia, China, Hong Kong, Indonesia, Korea, Malaysia, Philippines, Singapore, Taiwan, Thailand, and Vietnam, Tiger-Consulting serves as the "man on the street" providing enterprise HR, payroll and business support throughout Asia-Pac. The firm's 175+ U.S. and Europe-based clients span industries including IT, telecommunications, social networking, finance, pharmaceuticals, travel, recruitment and hospitality.
"USA2Europe is a trusted partner enabling our clients to confidently expand to key territories where we don't have a local presence," said Tiger-Consulting CEO, Neil Satterwhite. "USA2Europe's experienced professionals supports our clients through their offices in the U.K., for example, while all HR and payroll functions are conveniently centralized under our umbrella and managed through one point of contact at Tiger-Consulting-it's a win, win."
USA2Europe team members are CPA qualified or equivalent, 15+ years working mainly for U.S. technology companies. The firm is focused on accounting, back office and compliance as well as establishing business entities and seeing start-ups through launch phases. USA2Europe client success stories include: Netezza (acquired by IBM), EqualLogic (acquired by Dell), BladeLogic (acquired by BMC) and Crossbeam (acquired by BlueCoat).
"As startup specialists, we're always looking for new ways to save our clients money while providing Fortune 500-style enterprise support," said USA2Europe CEO, Andy Hooper. "One of the most effective ways is to forge strong partnerships with other niche boutique firms such as Tiger-Consulting. We have a local presence in Singapore, but strategic collaboration with Tiger-Consulting provides our clients with trusted support and local offices across Asia-Pacific."
About USA2Europe
Founded in 2004, USA2Europe specializes in back-office outsourcing support including Enterprise Payroll, Finance, HR, Legal and Compliance. The firm also has extensive expertise in seeing businesses, particularly technology start-ups, through Company Formations, IPOs and M&A activities. USA2Europe is headquartered in the U.K. and has offices and on-the-ground support in countries including Belgium, Ireland, Singapore and the United States. Through industry partnerships in other key markets, the firm has expanded its reach to support 200+ business entities in over 35 countries.
About Tiger-Consulting Tiger-Consulting is committed to making expansion and management of Asian and UAE operations easier for international businesses. Tiger Consulting's HR, Payroll, employment and business support services are managed by experienced teams on the ground in 16 countries: Australia, Cambodia, China, Hong Kong, India, Indonesia, Korea, Malaysia, New Zealand, Philippines, Singapore, Taiwan, Thailand, Vietnam, UAE and USA. Through strategic partners, the firm also supports clients in Europe, South America, and other key markets.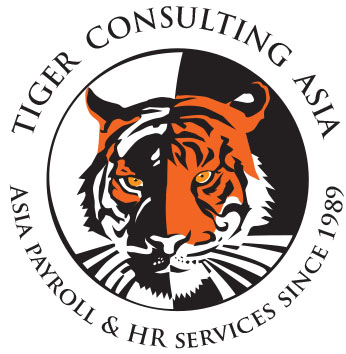 Media Contact: Mercy Mildener
Tiger-Consulting
T: +(66) 02-6846909
mercy@tiger-consulting.net