Tiger-Consulting Opens New Office in Vietnam
San Diego CA, September 30, 2013
New centralized, business-friendly hub in Ho Chi Minh City creates more convenience for firm offering enterprise HR, Payroll, Employer-of-Record (PEO) and Business Outsourcing Services. Now its 175+ clients can enjoy streamlined operations support in the thriving Vietnam market.
Tiger-Consulting which supports Asia satellite operations in over 14 countries for 175+ enterprises based in the U.S., Canada, Europe and Australia, has opened a new office in Ho Chi Minh City (HCMC). The American-owned and managed firm offering enterprise HR, payroll, employer-of-record and business outsourcing services across Asia-Pacific says the office will serve as its new Vietnam hub. According to Tiger-Consulting's CEO, Neil Satterwhite, once the location is operational, the firm's Hanoi office will close and its team will transfer to HCMC.
"Many of our clients have expressed interest in having a Tiger-Consulting Team based in Ho Chi Minh City citing its accessibility and business-friendly environment. Heretofore, we've worked to establish HCMC operations for customers from Hanoi. A local presence will simplify the process all around while providing day-to-day support as needed," said Satterwhite.
With offices and teams on the ground in countries including Australia, New Zealand, Cambodia, China, Hong Kong, Indonesia, Korea, Malaysia, Philippines, Singapore, Taiwan, Thailand and Vietnam, Tiger-Consulting serves as the "man on the street" in Asia-Pacific providing HR, payroll and business support to 175+ clients spanning IT, telecommunications, social networking, finance, pharmaceuticals, travel, recruitment, Gas & Oil and hospitality.
"Vietnam is a thriving market that Western enterprises want to join. Our new hub will make setting up shop and managing operations there easier than ever before," added Satterwhite.
The Tiger-Consulting Team is comprised of American expatriates and local professionals (most MBA-level) who possess a detailed understanding of local business and employment laws, practices, and culture. The firm typically supports international companies that have or want to have 1-100 employees in countries across one or multiple continents. The entire team speaks English as well as the native languages of the countries they serve. To learn more about establishing a Vietnam satellite operation, contact the firm at sales@tiger-consulting.net
About Tiger-Consulting Tiger-Consulting is committed to making expansion and management of Asian and UAE operations easier for international businesses. Tiger Consulting's HR, Payroll, employment and business support services are managed by experienced teams on the ground in 16 countries: Australia, Cambodia, China, Hong Kong, India, Indonesia, Korea, Malaysia, New Zealand, Philippines, Singapore, Taiwan, Thailand, Vietnam, UAE and USA. Through strategic partners, the firm also supports clients in Europe, South America, and other key markets.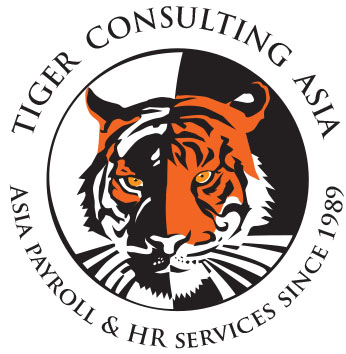 Media Contact: Mercy Mildener
Tiger-Consulting
T: +(66) 02-6846909
mercy@tiger-consulting.net