Tiger-Consulting Opens Office in India, Now Provides 175+ Enterprise Clients with HR, Payroll & PEO Support Via Local, In-House Teams Across 14 Asia Pacific Countries
Boutique firm enabling global enterprises to successfully expand to new markets across Asia-Pac with cost-effective HR, Payroll, Employer-of-Record (PEO) and Business Outsourcing Services is now supported in-house by experienced, bilingual teams in all 14 countries served across Asia. American-owned and managed Tiger-Consulting invites its 175+ international business clients as well as prospects to take advantage of its new India presence backed by extensive knowledge of local employment laws and business practices for streamlined expansion, ongoing support.
October 21, 2013
Tiger-Consulting which now supports in-house operations for 175+ U.S., Canada, Europe and Australia-based enterprises in 14 Asia-Pac countries, has opened an office in India. The American-owned firm providing cost-effective HR, payroll, employer-of-record (PEO) and business outsourcing services says the Bangalore office will serve as its India operations hub. Heretofore, the consultancy has managed India operations for clients via strategic partners.
With offices and in-house teams in Australia, New Zealand, Cambodia, China, Hong Kong, Indonesia, Korea, Malaysia, Philippines, Singapore, Taiwan, Thailand, Vietnam and now India, Tiger-Consulting serves as the man on the street in Asia. The firm has built a niche in the space over 20 years and its founder has 40+ years in public, private and government payroll.
"India is a strong, complex market offering key advantages to enterprises that get it right," said Tiger-Consulting CEO, Neil Satterwhite. "Our clients want to be there to tap into India's vast potential. To succeed they must approach India with a sustainable budget and an awareness of Indian customs, practices and culture. Sending a team from the West rarely works. Our fees fit most company's budgets and we're well-versed in local business laws, customs and practices. That's our specialty."
Tiger-Consulting supports international companies that have or want to have 1-100 employees in countries in one or multiple continents. In business since 1991, the firm provides HR, payroll and business support to 175+ clients spanning industries including IT, telecom, finance, social networking, travel, hospitality, recruitment, Gas & Oil and pharmaceuticals.
"The Bangalore office is now open for business and serving as our India hub. It's a thriving business center and allows our team to easily set-up shop in collaboration with clients both locally as well as in other major metropolitan areas across the country," added Satterwhite.
The Tiger-Consulting Team is comprised of American expatriates and local professionals (most MBA-level) who have a detailed understanding of local business and employment laws, practices, and culture. Staff members speak English and the native languages of countries served. To learn more about establishing an India satellite operation, contact sales@tiger-consulting.net
About Tiger-Consulting Tiger-Consulting is committed to making expansion and management of Asian and UAE operations easier for international businesses. Tiger Consulting's HR, Payroll, employment and business support services are managed by experienced teams on the ground in 16 countries: Australia, Cambodia, China, Hong Kong, India, Indonesia, Korea, Malaysia, New Zealand, Philippines, Singapore, Taiwan, Thailand, Vietnam, UAE and USA. Through strategic partners, the firm also supports clients in Europe, South America, and other key markets.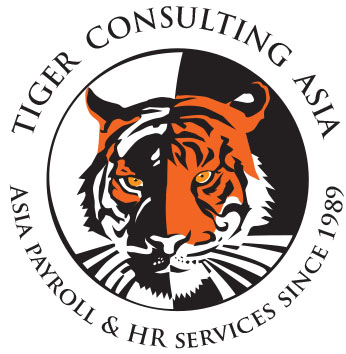 Media Contact: Mercy Mildener
Tiger-Consulting
T: +(66) 02-6846909
mercy@tiger-consulting.net