Tiger-Consulting to Enterprise Clients: What Your Asia Employees Typically Expect in a Holiday Bonus & How Western Businesses Continue to Struggle to Retain Top Talent in the West Due to New Laws, Government Regulations That Curtail Bonuses in the U.S.
December 10, 2013
Tiger-Consulting, a boutique firm that helps enterprises to successfully expand into new markets particularly across Asia-Pacific, shared insights today regarding Asia holiday bonuses. Neil Satterwhite, founder and CEO of Tiger- Consulting says employee bonuses are different in Asia and global businesses should be aware of what's typically expected in the East. He also addressed how U.S. corporations remain challenged to retain top talent in the U.S. given government restrictions that continue to curtail bonus packages in the West.
"As always, a hot topic this time of year is the annual bonus. That's universal worldwide but expectations differ in Asia, so we want to take a moment to address for clients and other businesses that either have or want to have teams and offices in the region what is typically awarded to employees here," said Tiger-Consulting Founder & CEO, Neil Satterwhite.
The consultancy, which supports with cost-effective HR, Payroll and PEO services 175+ enterprise clients-many household names-spanning industries including IT, telecom, finance, social networking, travel, hospitality, recruitment, Gas & Oil and pharmaceuticals, contends that a '13th check' is often a base-line year-end bonus. Its team of multilingual business professionals says that's a standard practice and often a minimum expected by employees, if not legally mandated in some Asian countries.
"Asia remains attractive to high achievers as the place that balances career growth and reward with quality lifestyle. While the real dragon-slayers in the U.S., Europe and Australia may be unimpressed with monetary bonuses offered in Asia, year-round incentives are diverse and rewarding," said Satterwhite.
Ongoing benefits unique to the region often take the shape of housing allowance, club memberships and the opportunity for less-costly and exotic travel across Asia including plane tickets, upgrades and access to luxury resorts or villas. While he said these types of alternate bonus offerings are considered a priority in Asia, an incremental or commission-based bonus each January is a highlight of the New Year in Asia.
Meanwhile, in the West, Satterwhite says enterprises remain focused on recalibrating bonus structures, employee expectations and future compensation packages for new staff. Employers face economic challenges due to higher taxes and changes to healthcare in addition to other increases associated with doing business, which has led to regulatory bodies and government restrictions as well as caps and claw backs of bonus packages.
"Again this year, bonuses in the U.S., Europe and Australia remain markedly lower from a 30-90% decrease depending on the industry. Such significant bonus reductions-especially for the 'dragon slayers' that bring in the lion share of new business through often bold, aggressive strategies-is unfortunate because it is reducing the West's ability to compete if they don't expand to new markets," said Satterwhite.
Satterwhite says that industry leading companies-ones that can really make a difference in job creation and economic growth-risk losing high-performing leaders in their field due to the increasing financial, political and regulatory pressure they face. As an American first, he says he takes pride in helping Western businesses to make up the difference in Asia and other key markets where the returns are often better and overhead lower, even with quality staff and incentives.
About Tiger-Consulting Tiger-Consulting is committed to making expansion and management of Asian and UAE operations easier for international businesses. Tiger Consulting's HR, Payroll, employment and business support services are managed by experienced teams on the ground in 16 countries: Australia, Cambodia, China, Hong Kong, India, Indonesia, Korea, Malaysia, New Zealand, Philippines, Singapore, Taiwan, Thailand, Vietnam, UAE and USA. Through strategic partners, the firm also supports clients in Europe, South America, and other key markets.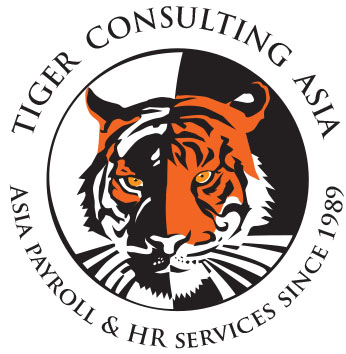 Media Contact: Mercy Mildener
Tiger-Consulting
T: +(66) 02-6846909
mercy@tiger-consulting.net