Tiger-Consulting Year in Review: 75+ New Clients, Half-a-Dozen Partnerships Forged, Several Team Members Hired, Two New Hubs Opened, and a Partridge in a Pear Tree
San Diego CA, January 16, 2014
Tiger-Consulting, a boutique firm that helps enterprises to successfully expand into new markets particularly across Asia with cost-effective HR, Payroll and PEO Services, announced today its Year in Review for 2013. Key achievements include:
75+ New Clients - Enterprises spanning Information Technology (IT), telecom, finance, social networking, travel, hospitality, recruitment, Gas & Oil and pharmaceuticals. The majority of our clients are headquartered in the U.S., Canada, Europe and Australia.
6+ Partnerships - Ever-mindful of best supporting international businesses as they look to establish operations across Asia and beyond, Tiger-Consulting has grown its network of trusted partners that serve as an extension of our own firm, allowing our team to support under one umbrella new markets such as the Middle East and South America. Partnerships include: Fluency Solutions, Purely Payroll, SafeGuard and USA2Europe.
More Hubs & Staff - In response to client request, Tiger-Consulting added to new hubs for expanded operations support in Vietnam and India. We've also grown our internal team of experienced business professionals (mostly multi-lingual, MBA-level graduates) to continue to best serve your growing HR, Payroll and PEO needs.
ePayslips Added - Our customers' employees across Asia can now access their payslips directly from a secure website. This capability (typically only offered by the big-brand payroll firms) helps businesses to reduce costs while backed by quality customer support
New Communications - To optimize connectivity with our growing base of clients and best communicate about new offices, services and technology now offered for their convenience and "big-brand" outsourcing support at a better savings, we've established a monthly newsletter and established social channels to stay in touch however they prefer.
"It's been a good year," said Neil Satterwhite, Tiger-Consulting Founder & CEO. "Reaching these milestones is testament to the value and priority we place on continually improving customer service to best support the strategic expansion of our clients overseas. We would like to thank our clients and team members for their loyalty and wish them well this holiday season."
About Tiger-Consulting Tiger-Consulting is committed to making expansion and management of Asian and UAE operations easier for international businesses. Tiger Consulting's HR, Payroll, employment and business support services are managed by experienced teams on the ground in 16 countries: Australia, Cambodia, China, Hong Kong, India, Indonesia, Korea, Malaysia, New Zealand, Philippines, Singapore, Taiwan, Thailand, Vietnam, UAE and USA. Through strategic partners, the firm also supports clients in Europe, South America, and other key markets.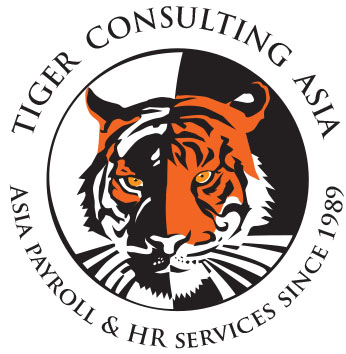 Media Contact: Mercy Mildener
Tiger-Consulting
T: +(66) 02-6846909
mercy@tiger-consulting.net