Tiger-Consulting Offers Tax Prep Services to U.S. Enterprises Faced with Extensive Tax Code Changes Due to Obamacare, Among Other New Laws, and Regulations Now in Effect
March 11, 2014
Tiger-Consulting which supports Asia operations for 175+ enterprises with cost-effective HR, employee payroll, and PEO outsourcing services, now offers tax preparation services to its U.S. clients in America and abroad. The firm can help American businesses to navigate the extensive changes to the U.S. tax code including the new laws covering the Affordable Care Act (also known as the ACA or Obamacare), taking effect in 2014.
"Americans are responsible for taxes on their worldwide income. Tiger-Consulting functions as a one-stop-shop to prepare U.S. income tax returns on global income as well as tax preparation for Americans in America. This service has become even more popular in 2014 when American businesses are challenged with the introduction of many new tax codes, most notably due to the ACA," said Tiger- Consulting Founder & CEO, Neil Satterwhite.
Tiger-Consulting has strong capabilities in U.S. income tax preparation. The firm has been supporting Asia operations for U.S. enterprises-many household names-for 20+ years. The tax preparation is performed in the U.S. by qualified American CPAs who also possess Asian tax qualifications (for supporting Americans working in Asia).
"We can do tax preparation for Americans in America. We can do tax preparation for Americans working in Asia. We've had this capability for a long time. It's a valuable and very cost-effective service that heretofore has been shared only by word-of-mouth," added Satterwhite.
All clients need to do is email scanned copies of tax documents to Tiger-Consulting's CPA in Houston, Texas. Communication is conducted per client preference by email or telephone. Customers are billed, also according to preference, through either Tiger-Consulting USA (for American clients in America) or Tiger-Consulting Asia (for Americans working in Asia).
For questions about U.S. tax preparation and/or to inquire about Tiger- Consulting's other enterprise support services across Asia and beyond, contact sales@tiger-consulting.net.
About Tiger-Consulting Tiger-Consulting is committed to making expansion and management of Asian and UAE operations easier for international businesses. Tiger Consulting's HR, Payroll, employment and business support services are managed by experienced teams on the ground in 16 countries: Australia, Cambodia, China, Hong Kong, India, Indonesia, Korea, Malaysia, New Zealand, Philippines, Singapore, Taiwan, Thailand, Vietnam, UAE and USA. Through strategic partners, the firm also supports clients in Europe, South America, and other key markets.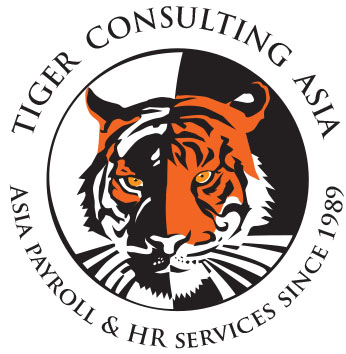 Media Contact: Mercy Mildener
Tiger-Consulting
T: +(66) 02-6846909
mercy@tiger-consulting.net