Tiger-Consulting registers Board of Investment Entity in Thailand
Firm specializing in HR, Payroll, and PEO support across Asia-Pacific prepares to recruit and hire foreign IT consultants to leverage global expertise in updating local Thai government networks and banking systems.
August 27, 2014
Tiger-Consulting, , an American-owned and managed firm specializing in Asia HR, Payroll, and PEO Services for American, Canadian, European, and Australian based enterprises, announced today it has applied to register a Board of Investment (BOI) entity in Thailand to recruit and hire foreign IT consultants to most efficiently and cost-effectively support and maintain Thai commercial networks and banking systems.
"We are applying for BOI status in order to tap into global resources to support Thailand's growing technology needs," said Neil Satterwhite, founder and CEO, Tiger-Consulting. "By leveraging global talent in areas of specialty overseas, we create efficiencies and cost savings for our clients here."
The registration is unique for the firm, which typically provides outsourcing support to Western companies looking to join the Asia economy. Providing PEO support to local government and banking systems in Thailand is a first since Tiger-Consulting started providing direct support to enterprises seven years ago. Prior to that, the company supported through third parties long-term systems migration projects with local government institutions in countries including Singapore and Indonesia.
Tiger-Consulting's clients-many household names-span industries such as IT, Telecommunications, Social Networking, Finance, Pharmaceuticals, Gas & Oil, Food & Beverage, Travel, Recruitment and Hospitality. For questions about the firm's HR, Payroll, PEO, Local Bill-Pay and Onsite Payroll Migration & Management Support Services in Asia, contact sales@tiger-consulting.net. Custom quotes are free.
About Tiger-Consulting Tiger-Consulting is committed to making expansion and management of Asian and UAE operations easier for international businesses. Tiger Consulting's HR, Payroll, employment and business support services are managed by experienced teams on the ground in 16 countries: Australia, Cambodia, China, Hong Kong, India, Indonesia, Korea, Malaysia, New Zealand, Philippines, Singapore, Taiwan, Thailand, Vietnam, UAE and USA. Through strategic partners, the firm also supports clients in Europe, South America, and other key markets.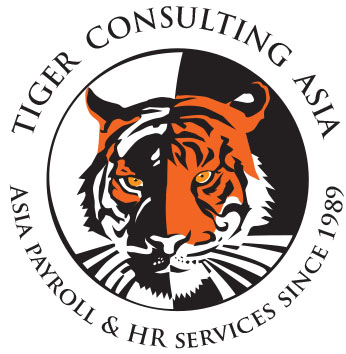 Media Contact: Mercy Mildener
Tiger-Consulting
T: +(66) 02-6846909
mercy@tiger-consulting.net