Tiger-Consulting offers to consult enterprises on implications of ASEAN growth plans across key countries, which CEO says, "could impact all Asia outsourcing operations"
Boutique firm specializing in Asia Pacific HR, Payroll and PEO support for Western businesses spanning industries including IT, Telecommunications, Social Networking, Finance, Pharmaceuticals, Gas & Oil, Food & Beverage, Travel, Recruitment and Hospitality offers to provide its 200+ enterprise clients with complimentary consultations regarding the possible implications of the ASEAN growth plans, which the CEO says, "highlight Asia's agility, ingenuity and proactivity in keeping Asia-Pac sharp and leading in business, economy worldwide."
September 19, 2014
Tiger-Consulting, , an American-owned and managed firm specializing in Asia HR, Payroll, and PEO Services for American, Canadian, European, and Australian based enterprises, today offers to its 200+ enterprise clients complimentary consultations regarding the possible impact on business across Asia-Pacific following the Association of Southeast Asia Nations (ASEAN)'s release of plans to transform 10 key countries into a single economic market.
The ASEAN Economic Community (AEC) recently announced its plans to set up a single market by next year, which would include Indonesia, Malaysia, the Philippines, Singapore, Thailand, Brunei, Cambodia, Laos, Myanmar (Burma) and Vietnam. With approximately 600 million people in this region the bloc would be the fourth most populous economic community in the world only behind China, India, and Europe.
A recent report by JWT and ATKearney said, "With a new economic community around the corner, Southeast Asia is poised for massive growth...everyone wants a piece of ASEAN...Southeast Asia remains one of the world's few unsullied growth stories."
The goal of the AEC, per the JWT and ATKearney report entitled, "Countdown to 2015: Creating ASEAN Champions," is for investors to boost market reach across the 10-member bloc due to freer movement of capital and skills within the new market. AEC-based companies would have more access to services, labor, raw materials and capital in the area in which they choose to set up shop within the new bloc.
"This is one of the many Asian visions that is helping Asia Pacific businesses to be light on their feet, competitive, and grow by leaps and bounds," said Neil Satterwhite, founder & CEO of Tiger-Consulting, which is offering complimentary consultations to clients and prospects regarding the possible impact of the AEC.
For questions about how ASEAN's growth plans could affect Asia satellite operations and/or the firm's HR, Payroll, PEO, Local Bill-Pay and Onsite Payroll Migration & Management Support Services in Asia-Pac, contact sales@tiger-consulting.net.
About Tiger-Consulting Tiger-Consulting is committed to making expansion and management of Asian and UAE operations easier for international businesses. Tiger Consulting's HR, Payroll, employment and business support services are managed by experienced teams on the ground in 16 countries: Australia, Cambodia, China, Hong Kong, India, Indonesia, Korea, Malaysia, New Zealand, Philippines, Singapore, Taiwan, Thailand, Vietnam, UAE and USA. Through strategic partners, the firm also supports clients in Europe, South America, and other key markets.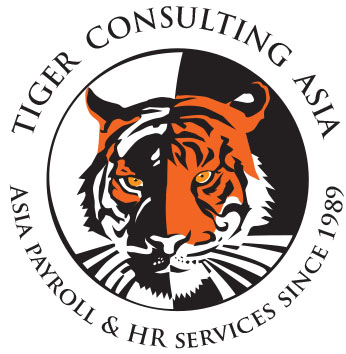 Media Contact: Mercy Mildener
Tiger-Consulting
T: +(66) 02-6846909
mercy@tiger-consulting.net