Tiger-Consulting's Expanded Health Insurance Options Now Available to Employees of its 200+ Enterprise Clients and Even Locals in Need of Affordable Health Coverage in Asia
Boutique agency specializing in Asia HR, Payroll, PEO, Local Bill Pay and Software Migration Services to Western businesses that have or want to have 1- 100 employees in satellite operations across Asia-Pacific, provides group health coverage rates to client staff members and individuals looking for better, more affordable health coverage options in Asia. Those under the Tiger-Consulting coverage umbrella may select from local and offshore providers and take their individual or family plan from job to job, country to country like a 401K.
October 31, 2014
Tiger-Consulting, , an American-owned and managed firm specializing in Asia HR, payroll and business support services for American, Canadian, European and Australian-based businesses, is now coordinating premium local health insurance for employees of its enterprise clients and individuals across Asia. The firm says there is no time like the present to take advantage of 2014 rates before the year comes to a close.
With offices in 14 countries across Asia and banks headquartered in Singapore, Tiger-Consulting can access a range of plans spanning health, medical and travel insurance for an Individual, family or group. The team is well versed in advising clients on the range of health solutions available.
"To get health coverage in Asia through us, you don't need to work for a company that we support," said CEO, Neil Satterwhite. "To get 'group coverage' pricing, we'll bring individuals under our umbrella. What's more, our group plan is like a 401K that moves with you from country to country, job to job."
For over 20 years, Tiger-Consulting has made life easier for businesses to set- up shop in Asia-Pacific. Now the firm offers "group" health insurance for individuals and employees in Australia, China, Hong Kong, India, Indonesia, Korea, Malaysia, New Zealand, Philippines, Singapore, Taiwan, Thailand and Vietnam.
"For many clients, this will be the first time that they have the power to select their own health plan. It's their choice, not the employer's or simply the only one affordable plan available. Clients have all the power to-with our help-make their own choice of what's best for them, their family and budget," said Satterwhite.
Tiger-Consulting finds local health insurance solutions with the highest service standards, compliant with local laws and regulations. Individuals as well as employees can choose from quality plans through local providers based and licensed in their own country. Offshore insurers may offer the advantage of alternative solutions that may not be locally available but come from specialized providers.
For questions about Tiger-Consulting's Insurance Services or the firm's International HR, Payroll, PEO, Software Migration and/or Local Bill-Pay Services in Asia-Pacific, contact sales@tiger-consulting.net. Custom quotes are complimentary.
About Tiger-Consulting Tiger-Consulting is committed to making expansion and management of Asian and UAE operations easier for international businesses. Tiger Consulting's HR, Payroll, employment and business support services are managed by experienced teams on the ground in 16 countries: Australia, Cambodia, China, Hong Kong, India, Indonesia, Korea, Malaysia, New Zealand, Philippines, Singapore, Taiwan, Thailand, Vietnam, UAE and USA. Through strategic partners, the firm also supports clients in Europe, South America, and other key markets.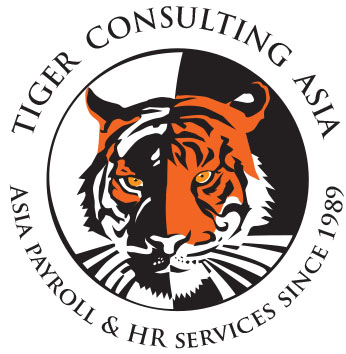 Media Contact: Mercy Mildener
Tiger-Consulting
T: +(66) 02-6846909
mercy@tiger-consulting.net