Tiger-Consulting, Asia's Boutique HR, Payroll and PEO service provider, expands to South Africa
Firm focused on making expansion to Asia-Pacific easier for Western businesses spanning industries including IT, Telecom, Social Networking, Travel, Hospitality, Food & Beverage, Recruitment, Finance, Pharmaceuticals and Gas & Oil now supports operations in South Africa. Catering mainly to American, Canadian, European and Australian companies that have or want to have 1-100 employees in multiple countries, Tiger-Consulting now provides under one umbrella support in Asia, the Middle East, Europe, South America and South Africa.
January 28, 2015
Tiger-Consulting, a firm that simplifies the process by which Western and European enterprises-mainly America-, Canada-, Europe- and Australia-based businesses-strategically expand overseas, announced today the agency now offers through strategic partners HR, Payroll and PEO support in South Africa.
"Over the last few years, more clients have inquired about our presence in South Africa and can we provide support there in addition to Asia and other regions. Right now, companies are looking to leverage the value and agility that a boutique agency can provide while seeking to consolidate support under one umbrella, which is exactly what we offer as well as providing a single point of contact," said Tiger-Consulting Founder & CEO, Neil Satterwhite.
Working with a different provider in each country or region can be taxing and cost-prohibitive to strategic expansion. In a global economy, enterprises must remain light on their feet. Through its own regional offices and by collaborating with strategic partners worldwide, Tiger-Consulting offers regional expertise and localized support, while clients continue to enjoy the luxury of working with just one Tiger Consulting account manager.
"South Africa is a thriving business center. As additional business support in that region is required by our clients, we plan to open a South Africa office. For now, enterprises can set-up shop with smart, on-the-ground support through our trusted network of partners, and still coordinate through a single point of contact on our team," added Satterwhite.
Tiger-Consulting supports businesses that have or want to have 1-100 employees in countries on one or multiple continents. In business for 20+ years, the firm provides HR, payroll and business support to 200+ enterprises spanning industries including IT, telecom, finance, social networking, travel, hospitality, recruitment, Gas & Oil and pharmaceuticals.
For questions regarding the firm's International HR, Payroll, PEO, Local Bill-Pay, Insurance, and other Business Consulting Services, email info@tiger-consulting.net. Custom quotes are complimentary.
About Tiger-Consulting Tiger-Consulting is committed to making expansion and management of Asian and UAE operations easier for international businesses. Tiger Consulting's HR, Payroll, employment and business support services are managed by experienced teams on the ground in 16 countries: Australia, Cambodia, China, Hong Kong, India, Indonesia, Korea, Malaysia, New Zealand, Philippines, Singapore, Taiwan, Thailand, Vietnam, UAE and USA. Through strategic partners, the firm also supports clients in Europe, South America, and other key markets.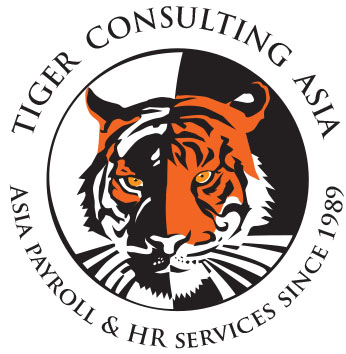 Media Contact: Mercy Mildener
Tiger-Consulting
T: +(66) 02-6846909
mercy@tiger-consulting.net