UAE Office
Tiger-Consulting Asia, an American-owned and managed HR, Payroll and PEO (Professional Employer Organization) firm supporting 200+ international clients with cost-effective HR, Payroll, and PEO services across 14 Asian countries will be opening an office in the United Arab Emirates (UAE) emirate of Dubai with operations starting in June of 2015.
June 9, 2015
Tiger-Consulting Asia , a firm that simplifies the process by which Western and European companies expand throughout Asia, announced today the opening of a new office in the United Arab Emirates (UAE) emirate of Dubai.
"The emirate of Dubai is a major business center for companies operating in the UAE. It is a strategic location for Tiger-Consulting to have feet on the ground in the Middle East to better serve our international clients' high expectations and expansion plans", states Satterwhite. There are 7 Emirates in UAE. UAE is the country. Dubai is an emirate. An emirate is the equivalent of a state.
As the "man on the street" in Asia-Pacific providing Asian HR, payroll and business support services throughout the region, Tiger-Consulting specializes in companies that have or want to have 1-100 employees in Asia. The company currently serves 200+ clients spanning industries including IT, telecom, social networking, fashion, finance, pharmaceuticals, travel, recruitment, Gas & Oil and hospitality.
"The UAE office is now available to international clients giving them the ability to hit the ground running in the UAE using the umbrella support services tried and tested by Tiger Consulting over the past 25 years in Asia." added Satterwhite.
For questions about Tiger-Consulting's HR, Payroll, PEO and business support services in Asia and UAE, contact sales@tiger-consulting.net.
About Tiger-Consulting Tiger-Consulting is committed to making expansion and management of Asian and UAE operations easier for international businesses. Tiger Consulting's HR, Payroll, employment and business support services are managed by experienced teams on the ground in 16 countries: Australia, Cambodia, China, Hong Kong, India, Indonesia, Korea, Malaysia, New Zealand, Philippines, Singapore, Taiwan, Thailand, Vietnam, UAE and USA. Through strategic partners, the firm also supports clients in Europe, South America, and other key markets.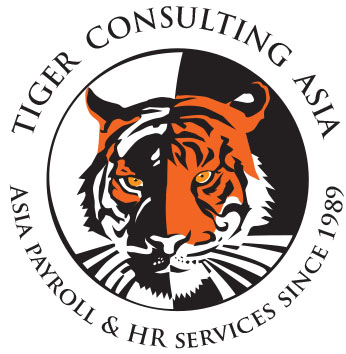 Media Contact: Mercy Mildener
Tiger-Consulting
T: +(66) 02-6846909
mercy@tiger-consulting.net