Tiger-Consulting, Asia's HR, Payroll, Recruitment, and Employment Services Provider, Expands Its Reach into Madagascar, Pakistan and Bahrain
Firm focused on making expansion to Asia-Pacific and UAE easier for Western, European and Asia businesses spanning industries including IT, Telecom, Social Networking, Travel, Hospitality, Food & Beverage, Recruitment, Finance, Pharmaceuticals and Gas & Oil now has expanded its reach into Madagascar, Pakistan and Bahrain. Catering mainly to international companies that have or want to have 1-200 employees in multiple countries, Tiger-Consulting provides under one umbrella support in Asia, the Middle East, Europe, South America, and South Africa.
June 28, 2016
Tiger-Consulting, a firm that simplifies the process by which international companies strategically expand outside their borders, announced this month the firm now offers HR, Payroll and employment support in Madagascar, Pakistan and Bahrain.
"One of the hottest places to expand business is the Middle East. We have expanded our reach to provide support in this rapidly expanding region in addition to our existing presence in Asia and the UAE. Companies are looking to leverage their value, move quickly and stay light on their feet while seeking to consolidate support under one umbrella, which is exactly what we offer as well as providing a single point of contact," said Tiger-Consulting Founder & CEO, Neil Satterwhite.
Working with a different provider in each country or region can be taxing and cost-prohibitive to strategic expansion. Through its own regional offices and by collaborating with strategic partners worldwide, Tiger-Consulting offers regional expertise and local support, while clients continue to enjoy the luxury of working with just one Tiger Consulting account manager.
"The Middle East is a thriving region. There is a tremendous opportunity awaiting businesses that are committed to expanding their reach into the region. This part of the world is eager and ready to support foreign investment and new business opportunities. We are excited to announce our new services in Madagascar, Pakistan and Bahrain. We look forward to continuing our expansion throughout the region. We will help our clients with the complexities of international expansion," added Satterwhite.
Tiger-Consulting has been doing business in Asia for 25+ years. The firm provides HR, payroll and business support to 300+ businesses. For questions regarding the firm's International HR, Payroll, PEO, and other Business Consulting Services, email sales@tiger-consulting.net.
About Tiger-Consulting Tiger-Consulting is committed to making expansion and management of Asian and UAE operations easier for international businesses. Tiger Consulting's HR, Payroll, employment and business support services are managed by experienced teams on the ground in 16 countries: Australia, Cambodia, China, Hong Kong, India, Indonesia, Korea, Malaysia, New Zealand, Philippines, Singapore, Taiwan, Thailand, Vietnam, UAE and USA. Through strategic partners, the firm also supports clients in Europe, South America, and other key markets.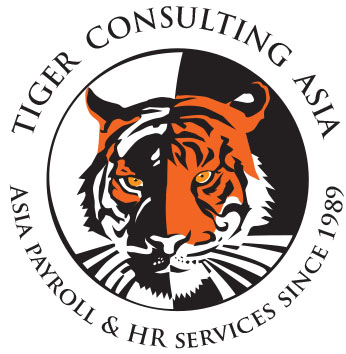 Media Contact: Mercy Mildener
Tiger-Consulting
T: +(66) 02-6846909
mercy@tiger-consulting.net